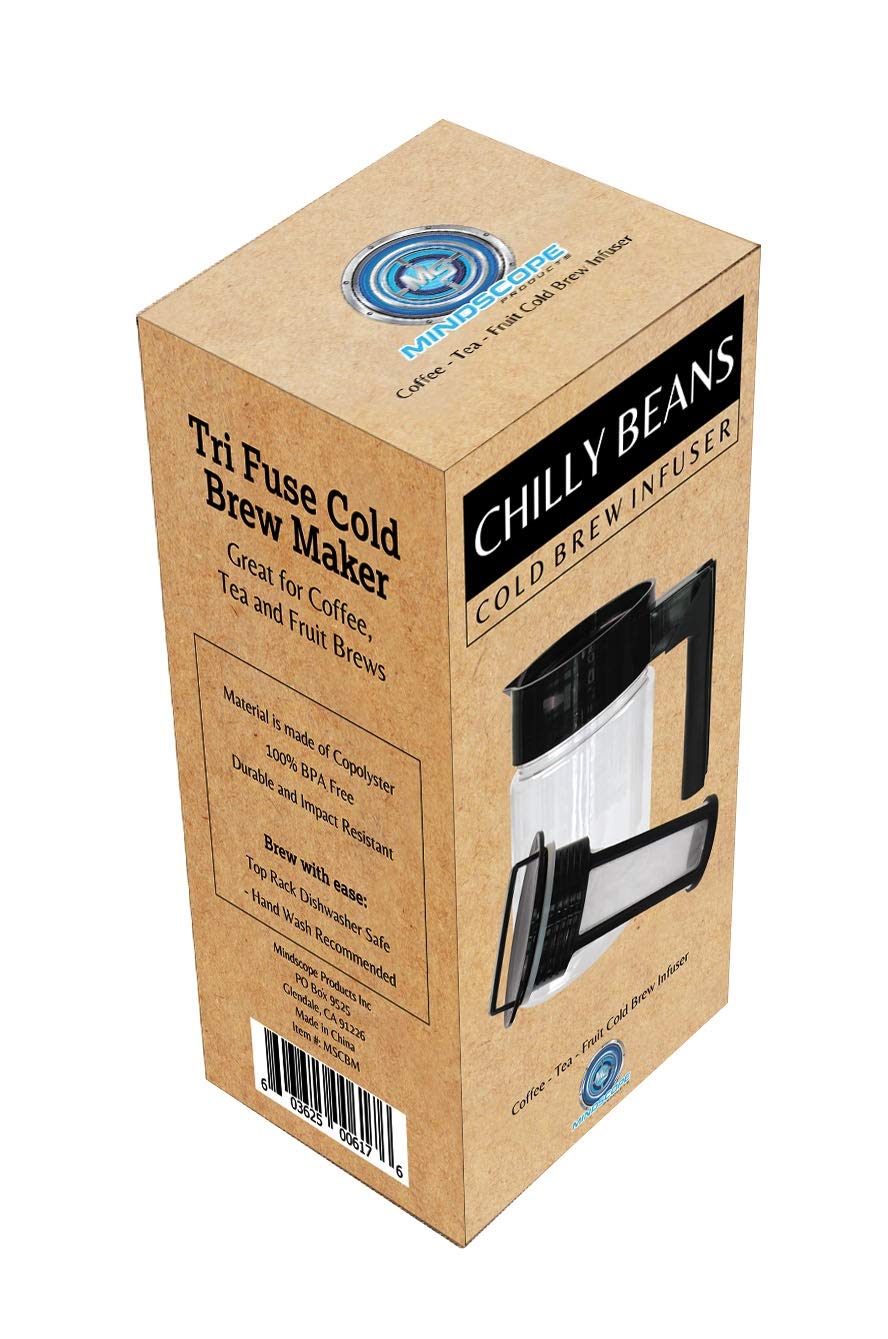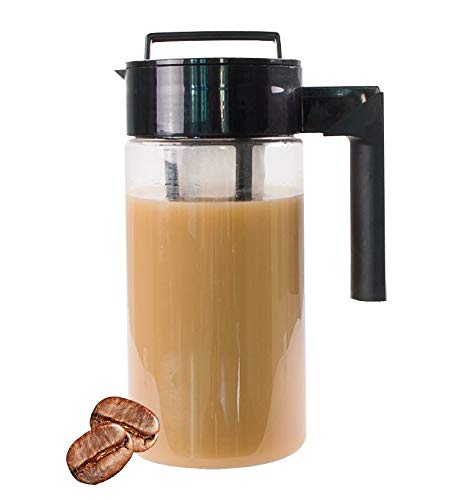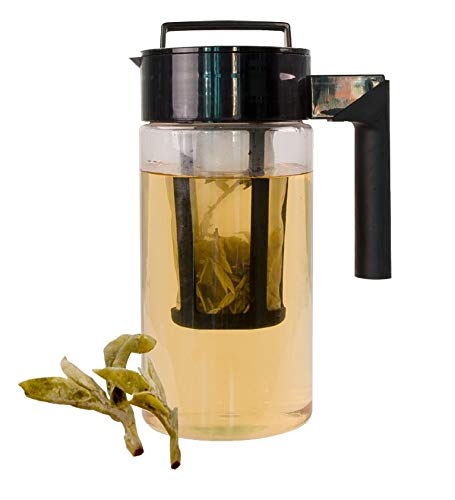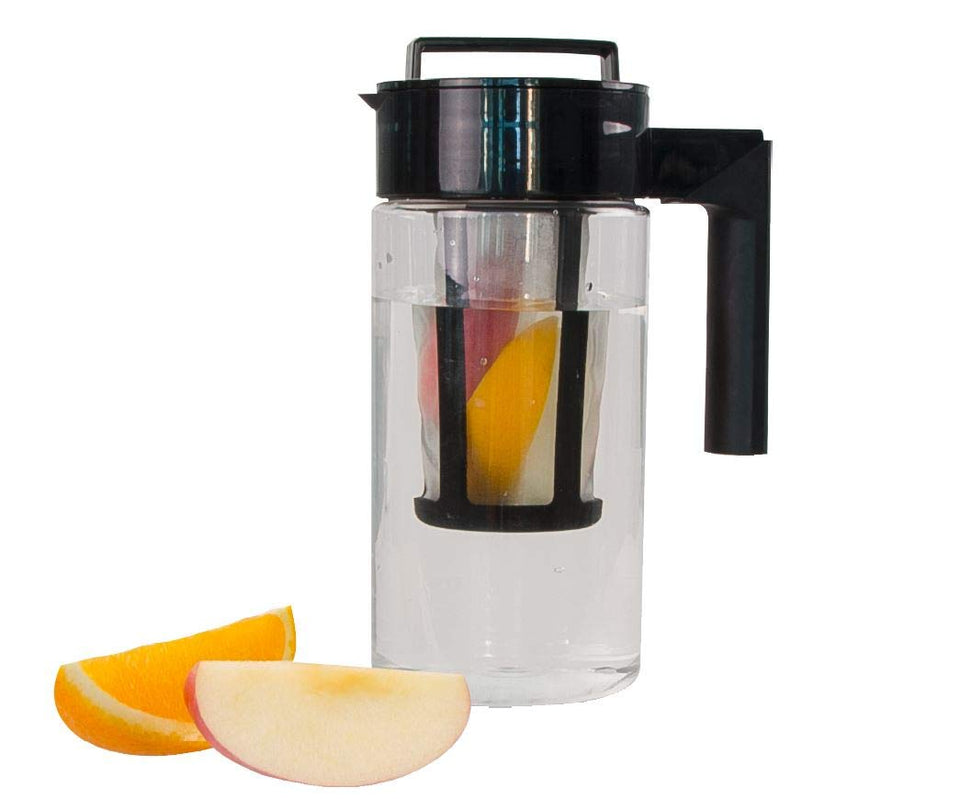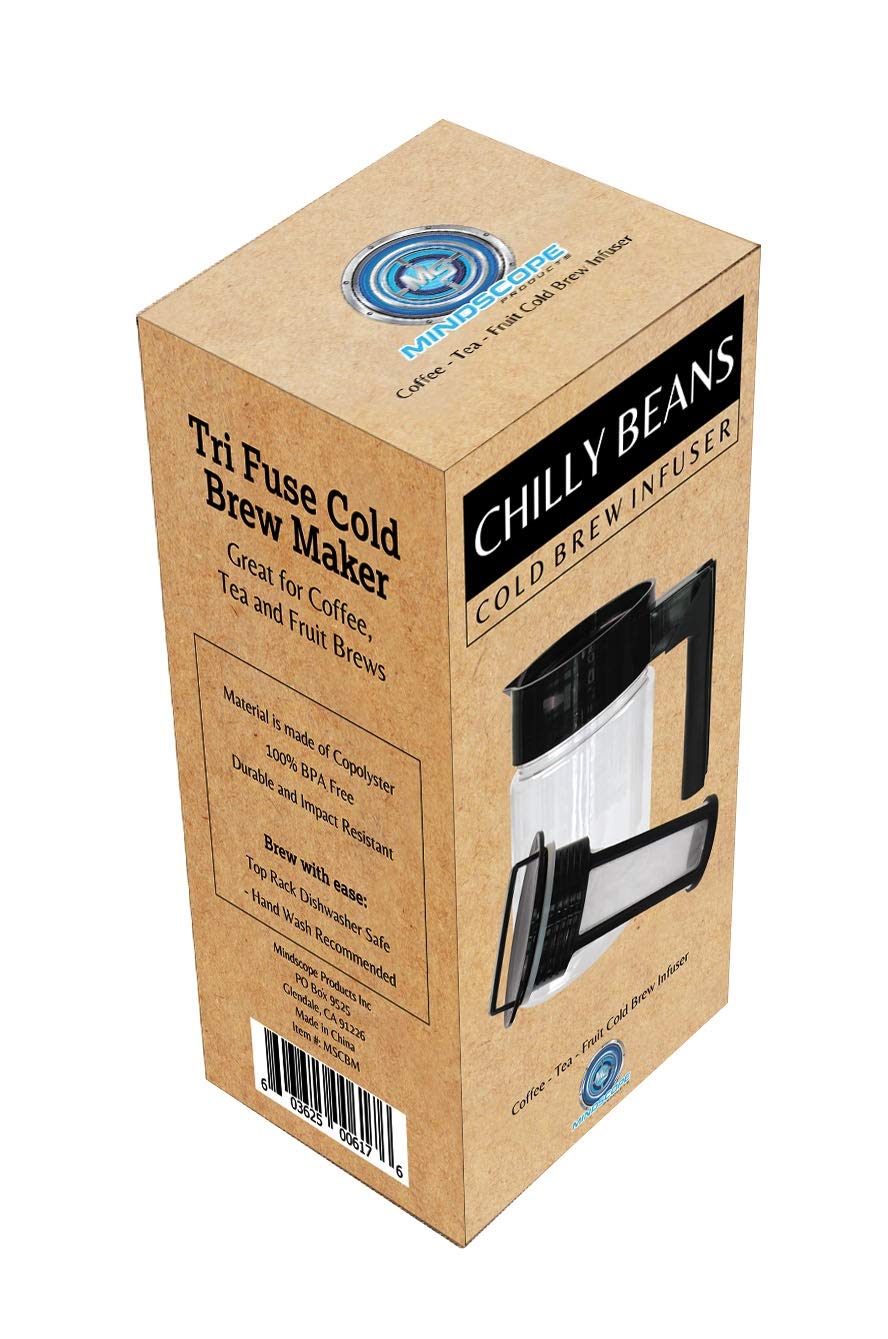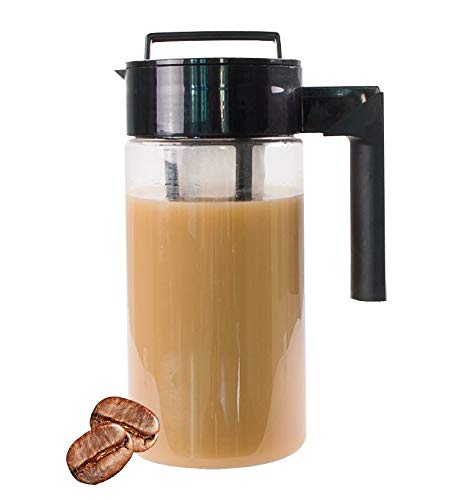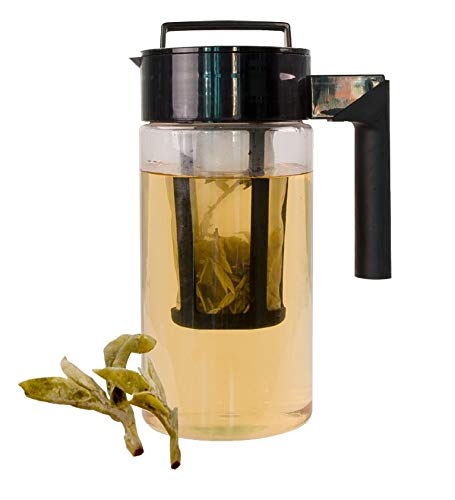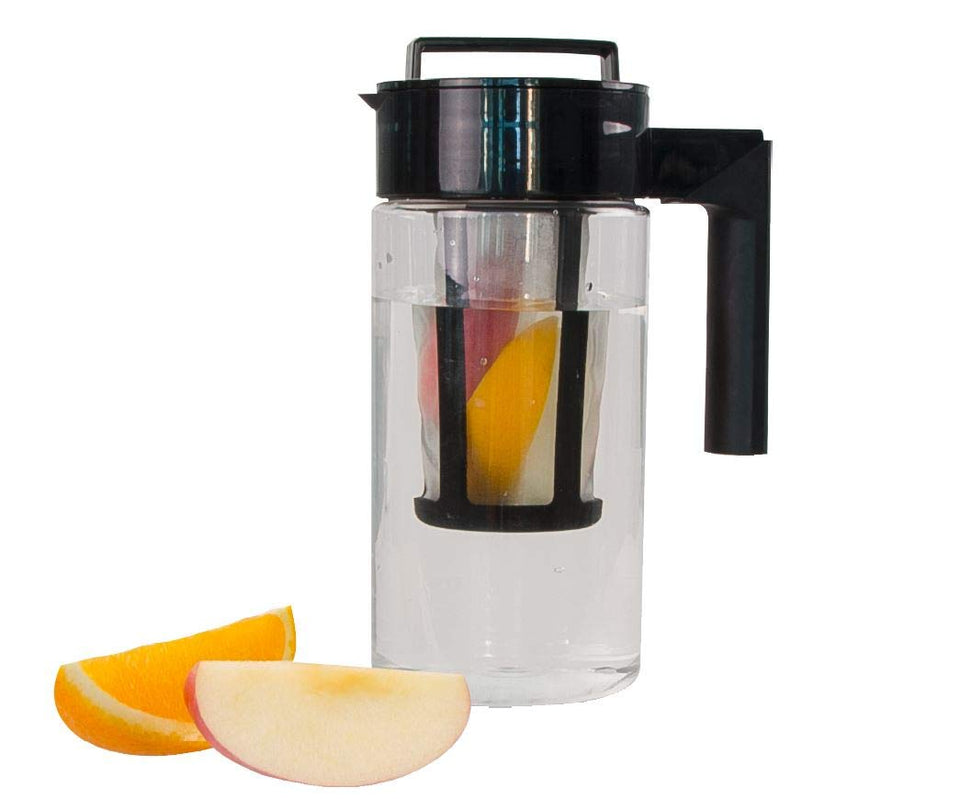 Chilly Beans Cold Brew
MSCBM
$11.99
Comes with 1 x Mindscope 3-in-1 Chilly Beans Cold Brew Infuser

Just add coffee grounds into the infuser filter, wait 24 hours and enjoy a cold brew anywhere!

With the Chilly Beans Cold Brew Infuser, you can also use tea or your favorite fruit to make your own tea or fruit infused cold brew!

Cold Brew Infuser also can be used as storage too! The Perfect addition for the coffee,tea or infused fruit water lover!

Holds up to 30.43 oz. Dishwasher safe! Handwash recommended.