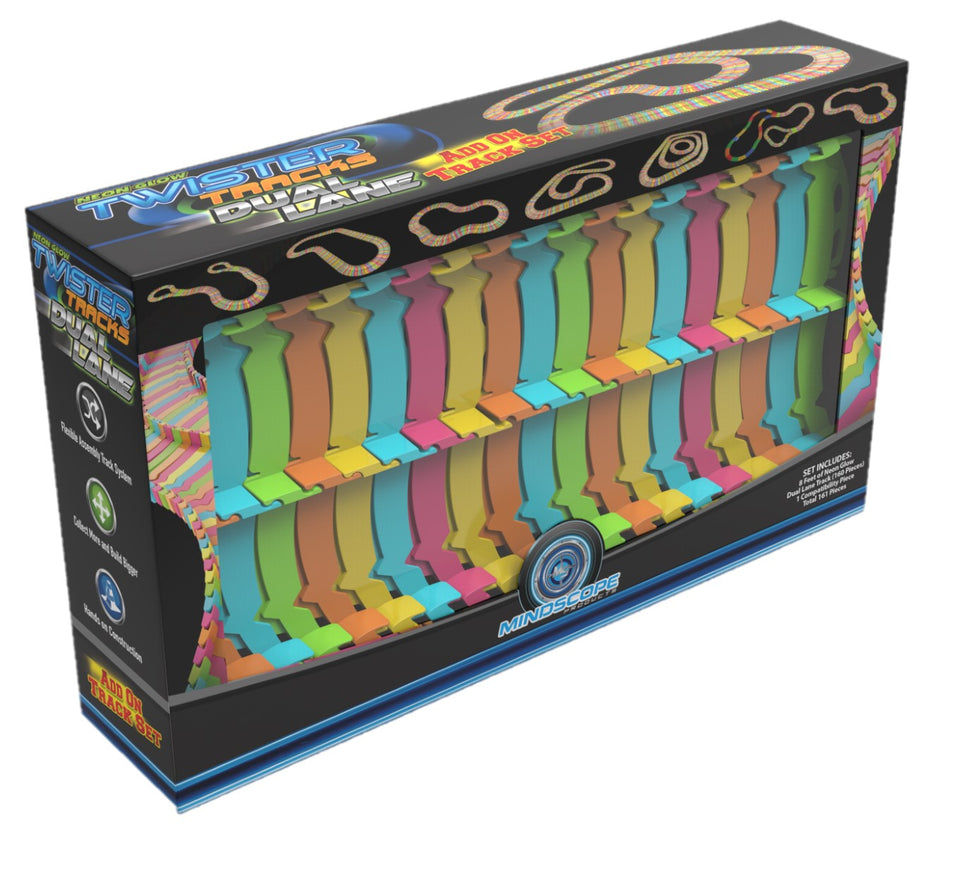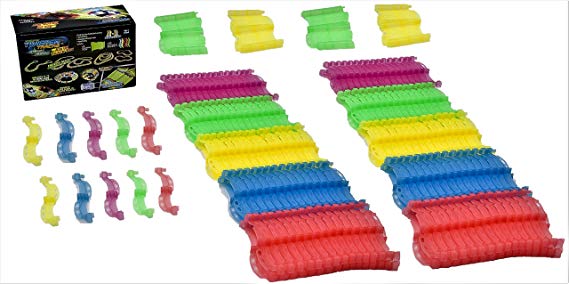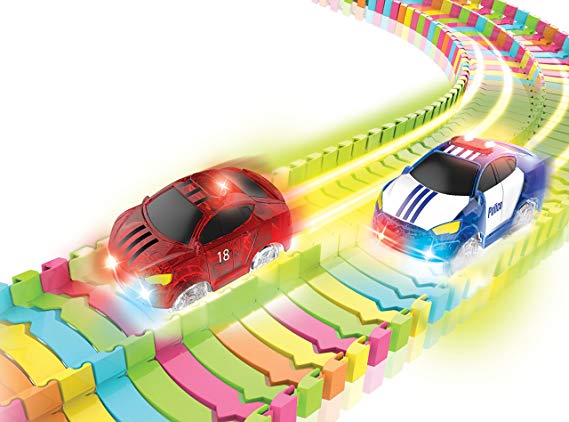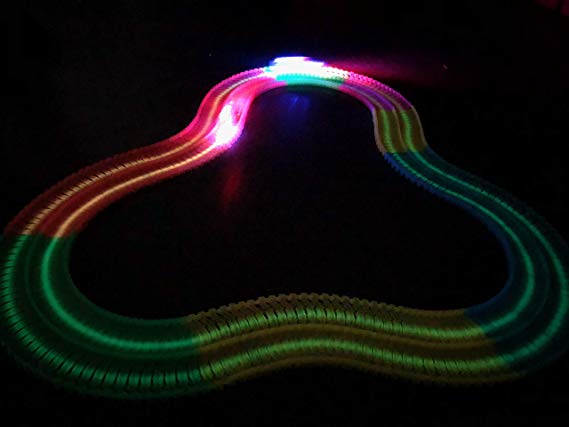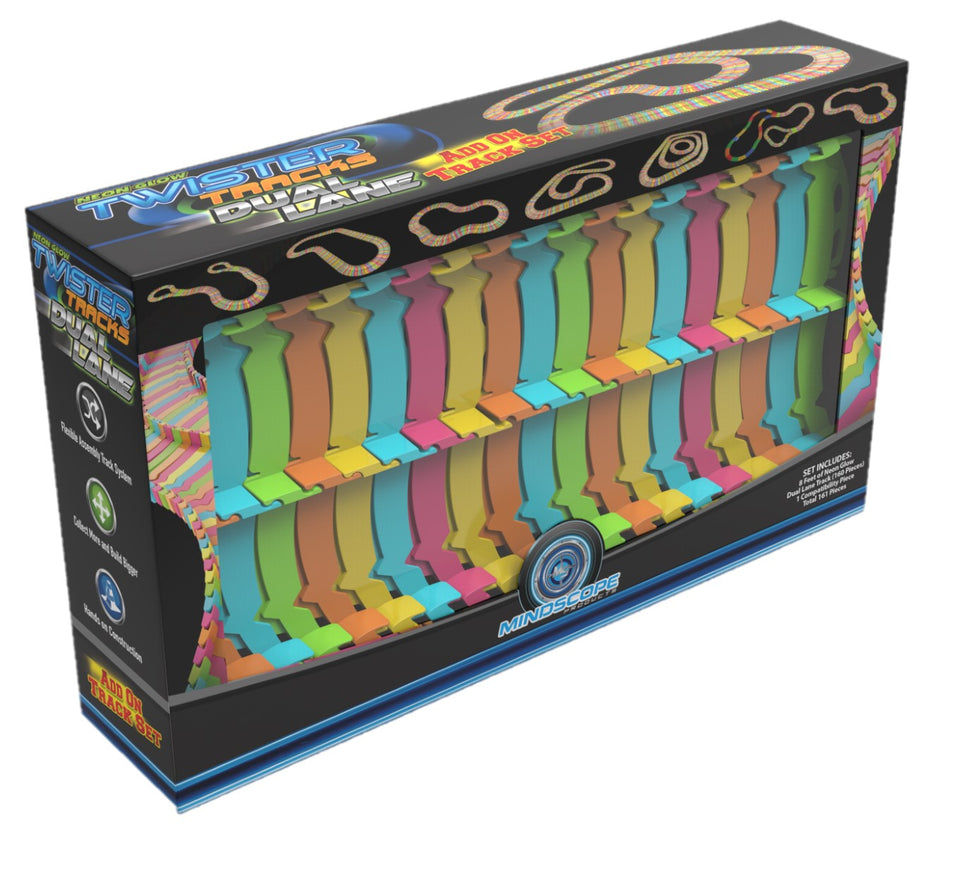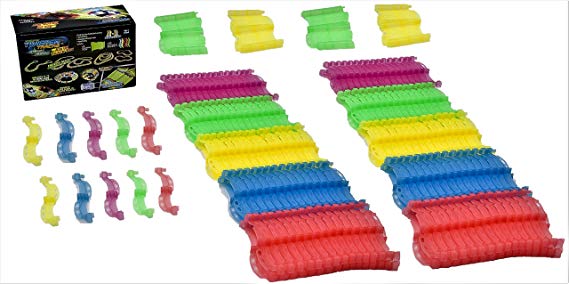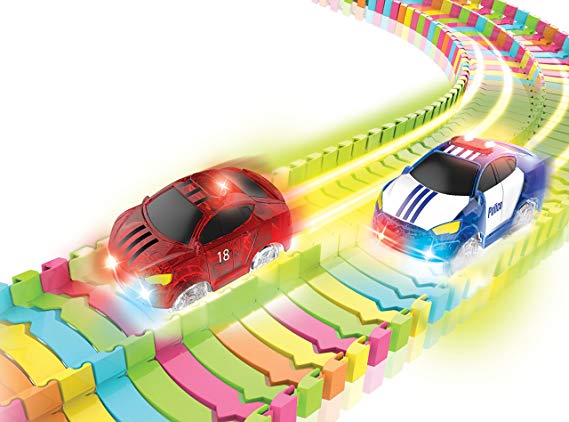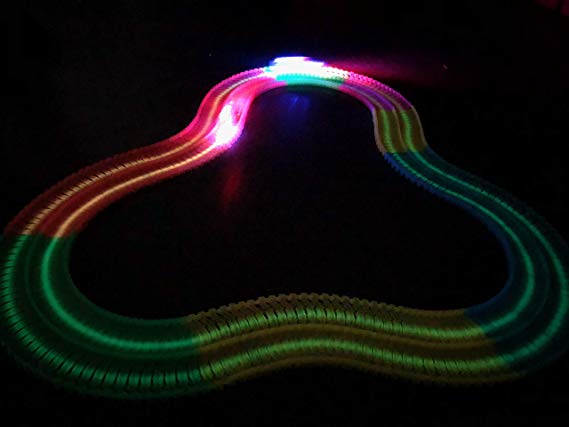 Twister Tracks Dual Lane Add-On Set
TTDL8
$14.99
Mindscope Twister Tracks Dual Lane Additional Track

161 Dual Lane Track Pieces and 2 Compatibility pieces!

8 Feet of Neon Glow Track! Mindscope cars leave black lights on tracks that leave a glow trace!

Combine with other Twister tracks to build bigger! Compatible with Twister Tracks 221, Twister Tracks 360 and Laser Twister Tracks!